Additional Contract for HSA Health Insurance
Tax-deductible health insurance that is willing to take care of you. Special coverage that covers dialysis, chemotherapy, and radiation therapy in case of illness and accident.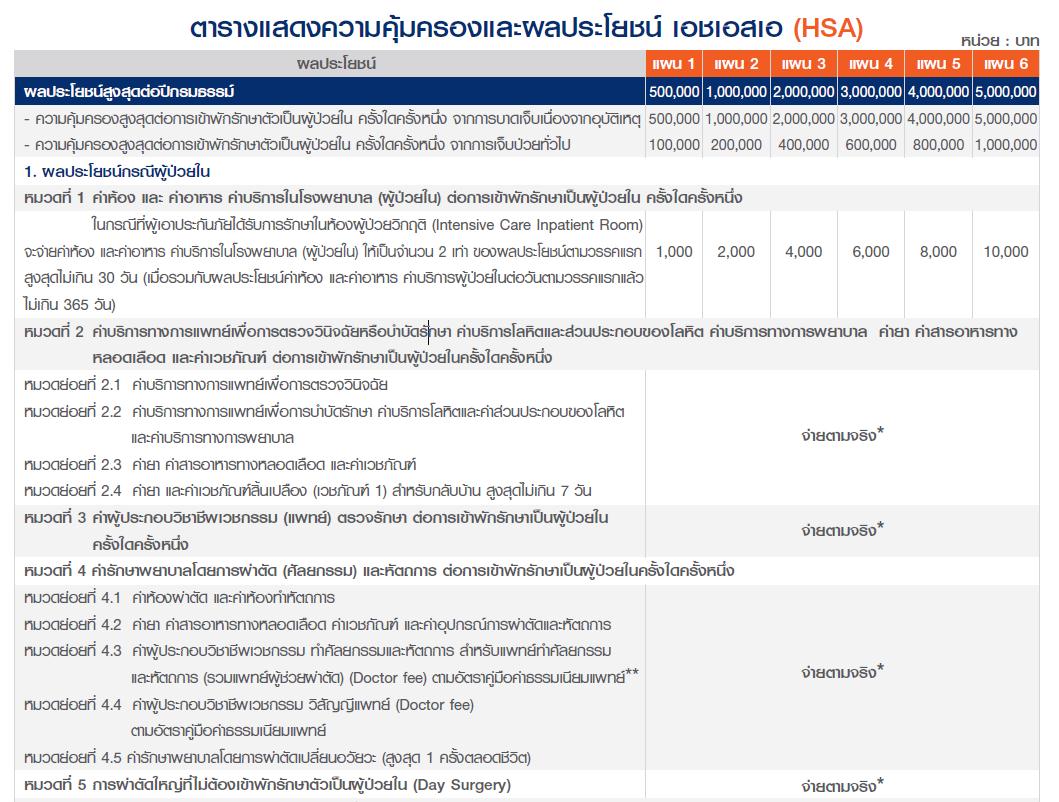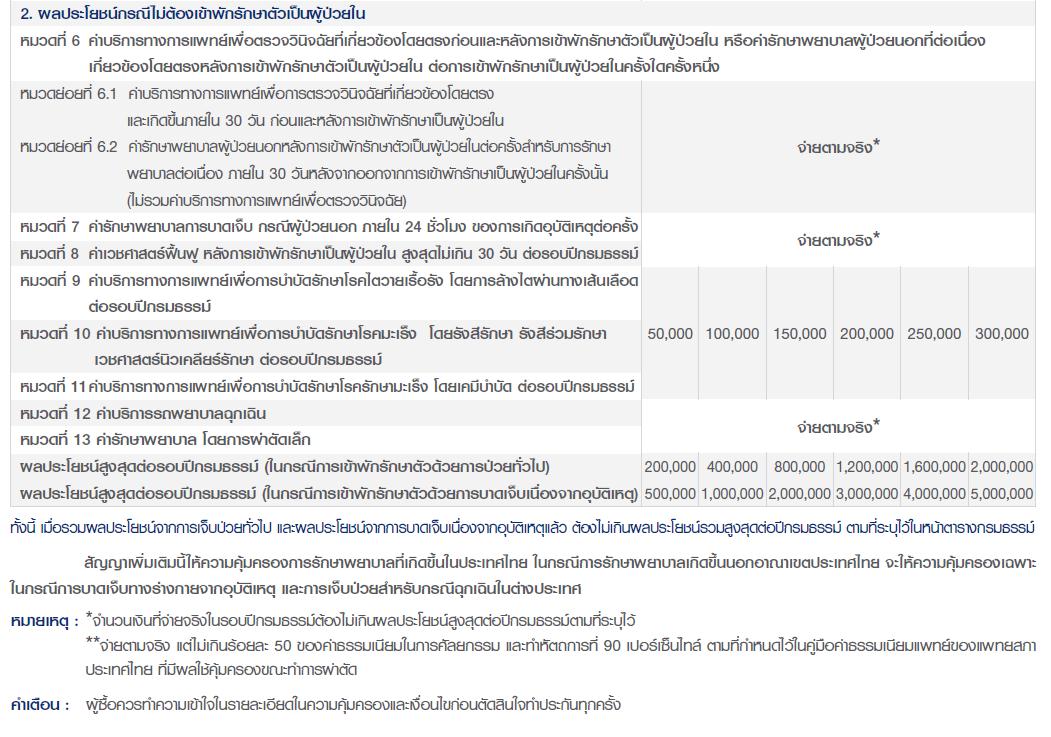 Renewal of additional contract in case of an anniversary of the policy
As for the renewal of this additional contract, the company reserves the right to change the terms of the insuring agreement by adding conditions for the insured to have copayments not exceeding 10%of the covered expenses and reducing the insurance premiums accordingly. The company will notify the insured in writing at least 30 days in advance before an anniversary of the policy.
Insurance premium adjustment
The company may adjust the insurance premium on the anniversary of the policy year due to the following factors.
1.Age and occupation level of the individual.
Higher medical expenses or from the overall claim settlement experience of the contract portfolio.
However, the company will notify the insured in writing at least 30 days in advance
at the rate already approved by the registrar