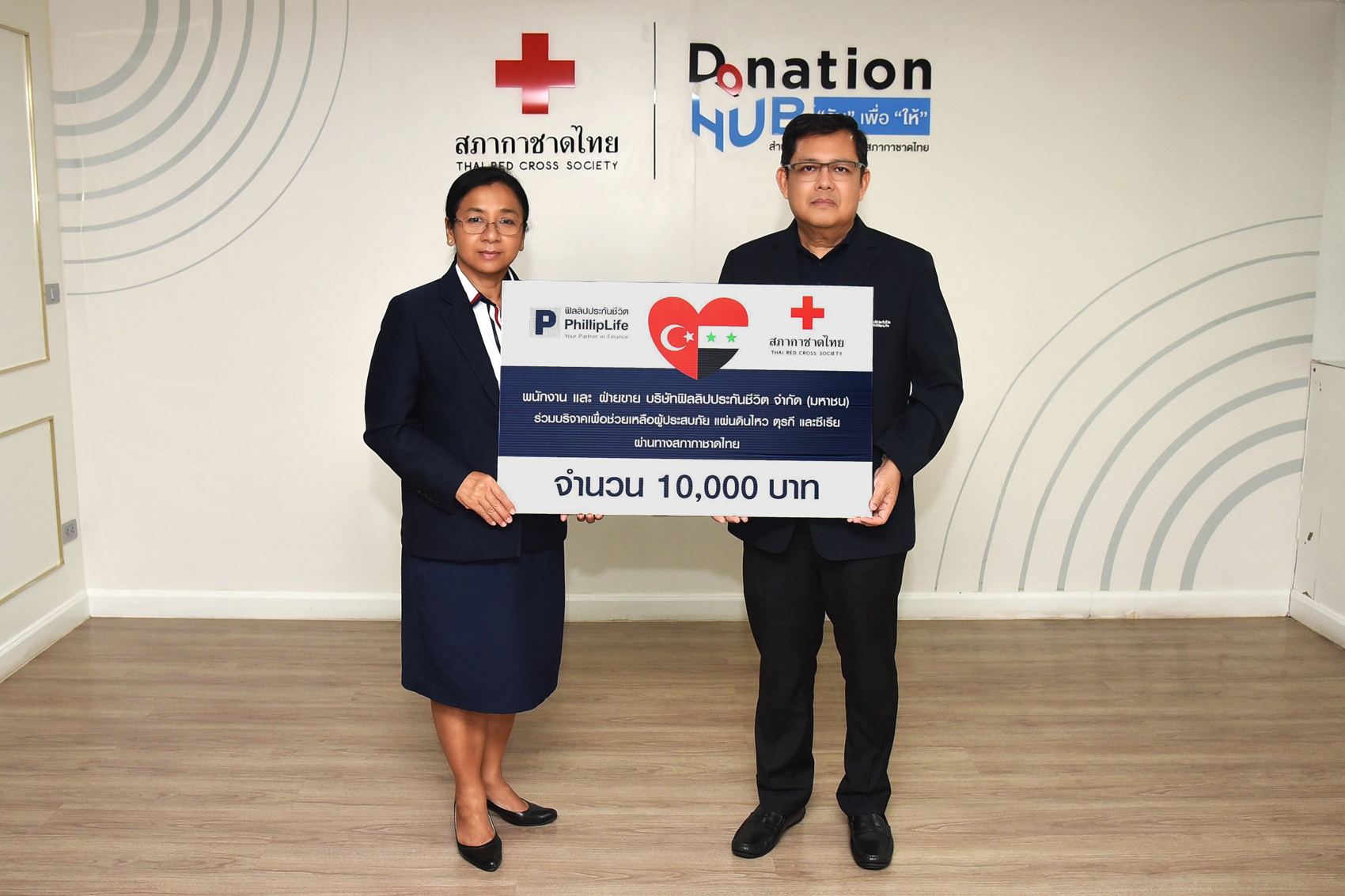 PhillipLife Raises 10,000 THB through Generous Donations from Staff, Agents, and Customers for the Thai Red Cross Turkey Earthquake Victims Donation Project
In response to the tragic earthquake that struck Turkey, PhillipLife launched a donation project in collaboration with the Thai Red Cross to provide assistance to thousands of families who have been impacted by the disaster. The staff, agents, and customers of PhillipLife rallied together to contribute to the cause, and their generosity has resulted in the successful raising of 10,000 THB.
The funds raised will be donated to the Thai Red Cross, a reputable organization known for its humanitarian efforts in providing relief and assistance to those in need. PhillipLife extends its sincere thanks to all who contributed to the success of the donation project.