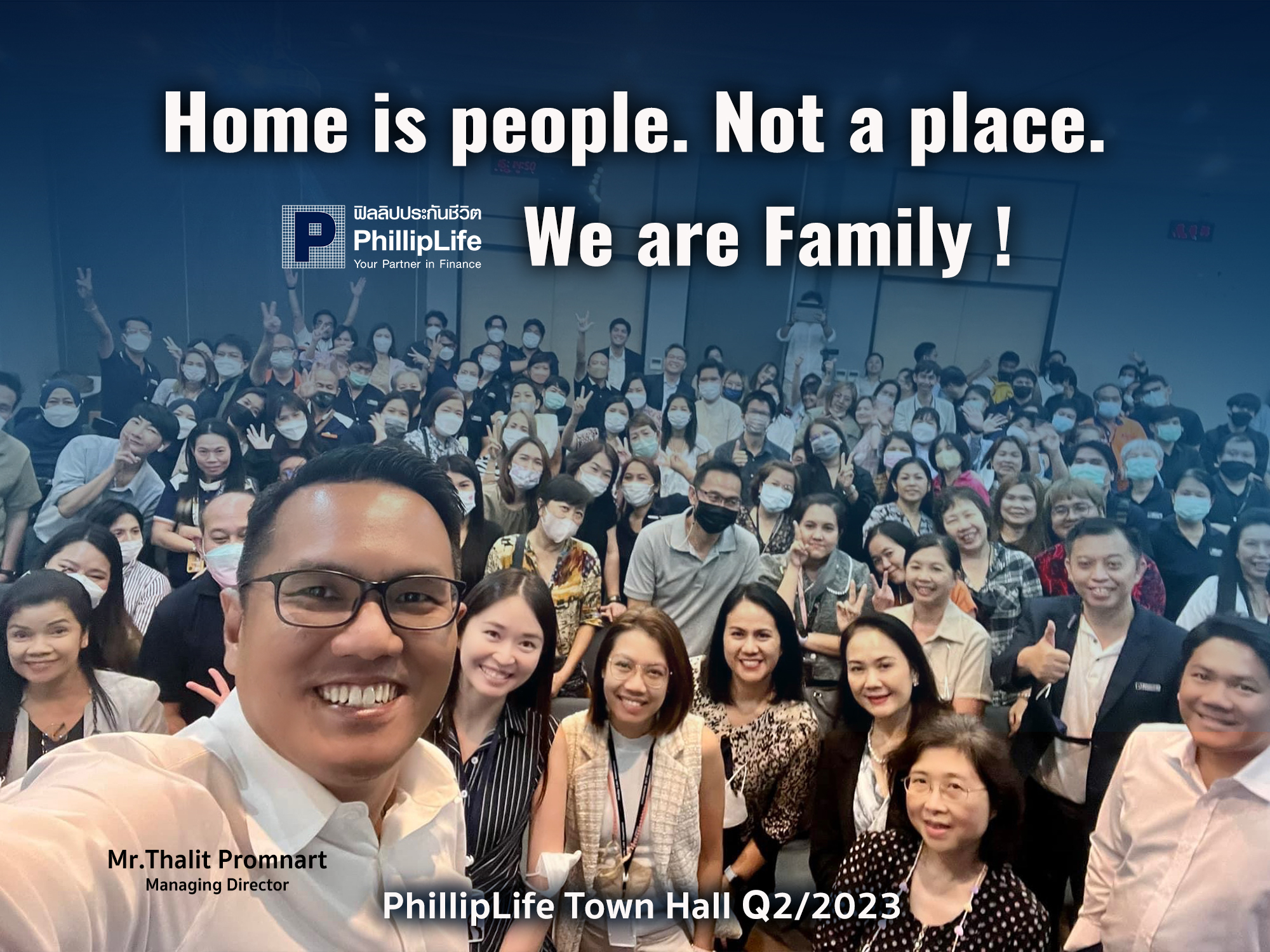 "Home is people. Not a Place"
Our MD Thalit Promnart emphasized our commitment to nurturing compassion and teamwork during the event. We believe that our company is more than just a physical space; it's a community where every individual is valued, respected, and motivated to excel. By embracing the philosophy that "Home is people," we actively encourage personal and professional growth.
At PhilipLife Assurance, we work to make the community stronger. Our main goal is to help, appreciate, and give each member of the PhilipLife Assurance team the tools they need to reach their fullest potential. By making it easy for people to work together, we change people's lives for the better.